Meet the Buyer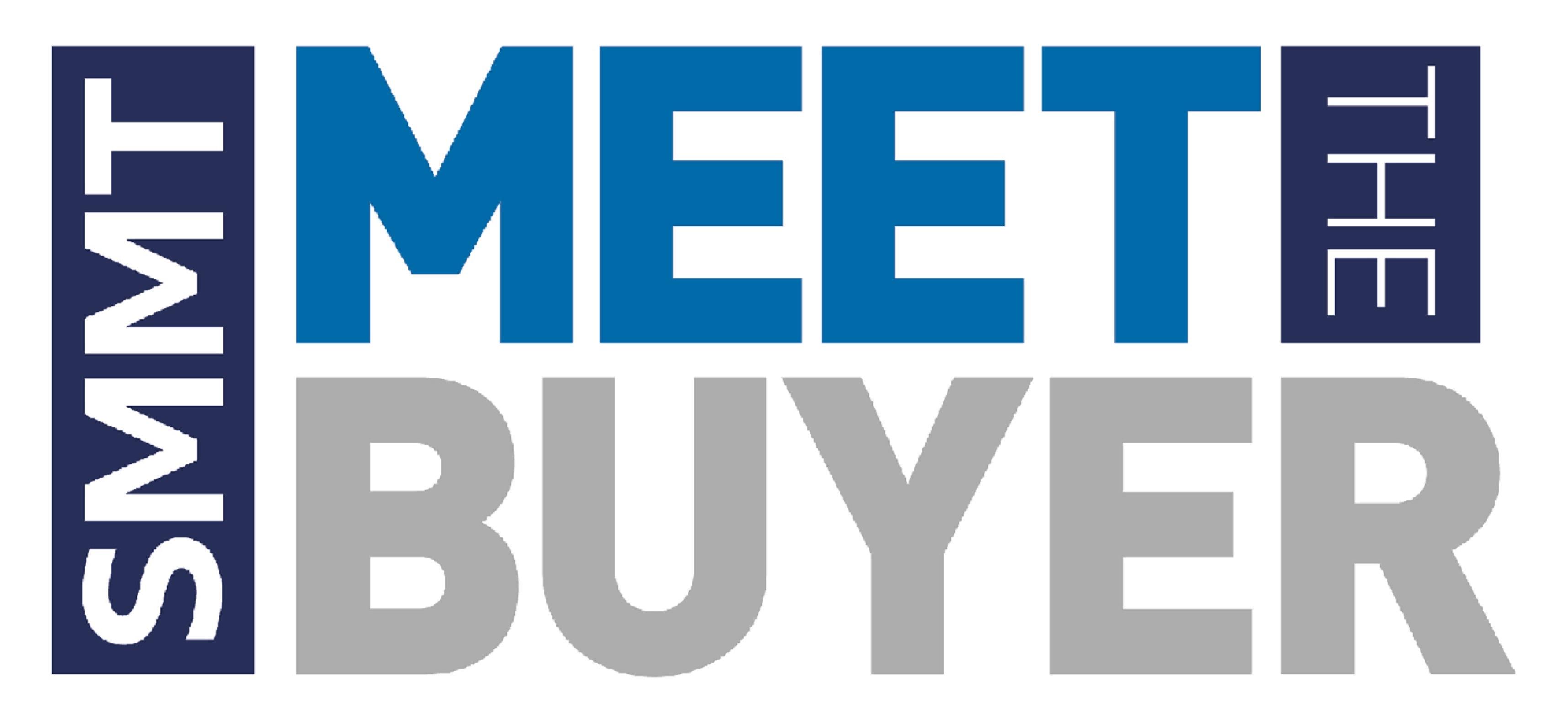 Meet the Buyer November 2022
SMMT's Meet the Buyer event will be returning for 2022. The event will match automotive buyers with suppliers to develop meaningful business connections during this key period of recovery and transition.
The event will be hosted physically at the Advanced Engineering Show at NEC on 2 November 2022 (10:00-17:00) – NEC, Birmingham, B40 1NT.
Format for the day
Alongside the 1-1 buyer supplier meetings, the event will also include:
A plenary session
Exhibitions
Facilitated networking
Seminars and workshops
Exhibiting
Participants are encouraged to exhibit at the Advanced Engineering Show. SMMT will have a stand adjacent to the Meet the Buyer area and within the automotive section of the event. We will be conducting VIP tours of the exhibitor area with the Buyers so there is a fantastic opportunity for exposure for those who take a stand. To enquire about an exhibition stand please contact us at [email protected].
Key areas of interest
SMMT will aim to recruit as many automotive buyers and suppliers to the event, to deliver as much value as possible to the sector. Buyers across ALL commodity areas of interest are welcome, including those responsible for components and capabilities in the following areas:
Batteries and energy storage
Power electronics
Motors and electric machines
Infotainment and connectivity
Sensors and autonomy

The above confirmed buyers have confirmed interest in the following commodities: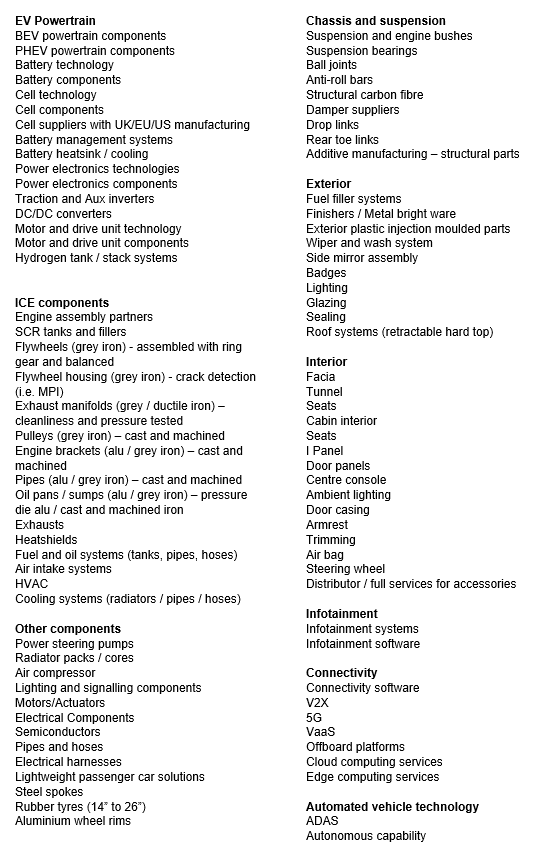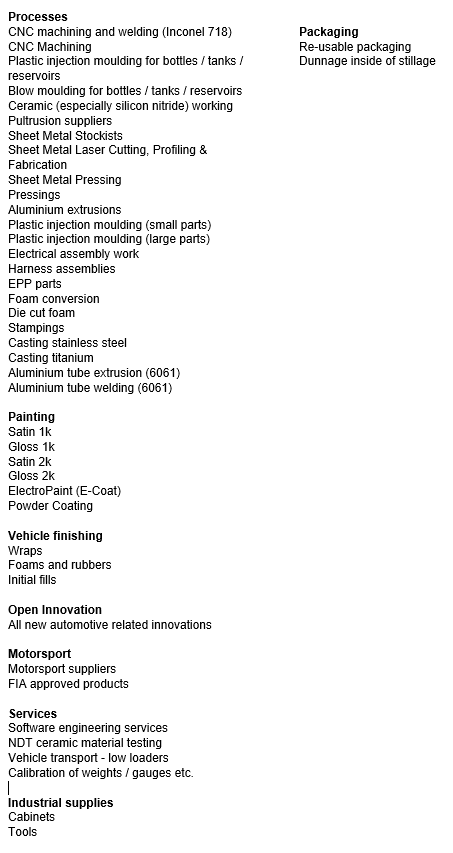 What you need to do
Please login or register to Express your Interest.
Once you have expressed your interest (EOI'd) as per step 1, you will receive an event registration link which you will also need to complete to finalise your application. There is an event fee of £250 + VAT per non-member delegate. This event is free for SMMT members.
Please note:
1) If you are a non-member company and would like to find out the costs and benefits and why over 800 companies choose membership, please contact [email protected].
2) If a non-member company is unsuccessful in securing meetings, the event fee will be refunded after the event.
3) Please find the cancellation policy at the bottom of the page.
Please ensure your ASF company profile is up-to-date and as accurate as possible. This information will be used by the buyers to choose who to meet so ensure your Meet the Buyer profile stands out.
Please do the following:
Select which Buyers you would like to meet with
Attach yourself to the product categories which you can supply
To complete these, go into your company profile and under Product Categories select "2022 Meet the Buyer".
These product categories will be updated as buyers are added to the event. Please check back periodically to ensure your company's capabilities are up-to-date.